Mine is a story of addiction, murder and hope. I am a recovering heroin addict of 20 years. I have served 4 prison sentences due to heroin and have even been held hostage by the Mexican mafia.
James Moran, the 8th most wanted man in America held me at gun point and eventually shot himself in the head in my car after murdering 2 other people. I'm an example of just how debilitating that kind of addiction can be, and what it means to recover.
I have been clean since 2012 and now speak in the same prisons I once resided in. My message is hope and that "Recovery is Possible."Through my intimate experience on the streets of Seattle and Portland,  I can connect with the addict who still suffers and give them a better design for living. 
My fight is not against drugs or prison recidivism, my fight is for recovery and freedom from addiction. I am having a positive impact on the communities, prisons and treatment centers I speak in. Many people have found recovery as a result of hearing my story. 
"When Mark Tucker speaks, the crowd listens. His story is compelling, holding your attention to hear what happened next. Love the humor he sprinkles in to a serious topic." 
–Angie Keaty, Founder Battlefield Addiction Center
"While Tucker and co-author Richman do a remarkable job conveying an almost excruciating sense of tension, they are equally adept at portraying the daily minutiae and preoccupations of the addict, such as Tucker's visceral depictions of withdrawal or his expert scamming of Nordstrom"
 —  Kirkus Reviews
DRIVE OR DIE
Step into a chaotic, impoverished and drug-fueled world of fear and desperation — the 14-day road trip of Mark Tucker, a peaceable heroin addict who finds himself caught up in a murderous crime spree and can't figure out how to escape his homicidal captor.
At first, Tucker was lauded by crime-fighters as a hero for helping bring down his captor, James ("Juan") T. Moran, America's eighth most-wanted man, and believed himself eligible for a $100,000 reward.
Then, overnight, he was recast as a co-defendant for rendering assistance in a double homicide.He served five years and paid a fine of $70,000.
Now he's clean, sober, and eager to show the world that addicts can, and do recover.
This is his story.
"A Must-read for those who feel there is no hope where indeed there truly is."
"I laughed, cried and cheered — and I imagine you will, too."
TAKE A PAUSE
My main purpose in writing Take a Pause is to help people understand the mind of an addict.
This book is designed to help an addict quiet his or her mind and also to help those who are in a relationship with an addict to understand the nature of this problem on a personal level.

It is my hope that my life experience will empower you, the reader, to achieve harmony in your life.
"I've been active in AA for over 30 years and have read many books on "transformation" as a result of working the 12 steps. I met the author a few years ago, heard he'd written another book so I bought it. My past didn't include drugs just booze. Mark's story is filled with drugs and of course alcohol. I was impressed, inspired and even entertained with the story of his journey into sobriety. Then I reached page 88 where Mark wrote about "The Berlin moment" My whole experience with his book changed. I had that Berlin moment, but not till I was 17 years sober. Mark truly understands where the real problem with the alcoholic is centered, and describes it in a way that could literally save lives. Take a Pause, and read this book during it – it's a game changer! Good job Mark."
Mark Tucker, Author, Motivational Speaker, Personal Trainer
Mark Tucker has a powerful message of hope woven into his writing as well as his speaking. He is the vice president of personal relations at the "Sound Off" Toastmasters club, owns and operates Reach For It Fitness (personal training studios), is a graduate of The National Academy Of Sports Medicine and a certified personal trainer/nutritionist. Mark has appeared on several talk shows such as KING 5 CBS New Day Northwest, KATU 2 NBC AM Northwest, CBS Live from the Square and KXL 101.1 News talk radio. His story is giving people hope that they can rise above their circumstances no matter how far down the scale of life they have fallen.
Tucker has transformed his hard won life experience into a motivational speaking career where he delivers a clear cut path to a better quality of life through S.M.A.R.T. goals, mindfulness, and self awareness. He speaks to prison populations, Juvenile detention centers, outreach programs, treatment centers and corporations.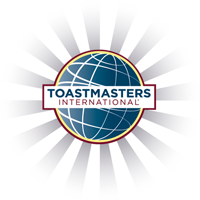 Contact request from MarkTucker.us
Mark is available for speaking engagements, interviews and appearances as his schedule permits. To inquire about engaging him, please contact us with details of your request using the contact form to the left. We'll get back to you as quickly as possible.